CASH FOR CARS & CAR REMOVAL MATAMATA!
Have an unwanted car that is no longer of any use to you? What about a scrap car that you can't get hauled away unless you pay? Whatever condition your vehicle, whatever make, model or age, Waikato Cash for Cars will PAY YOU to remove it for free. Our car removals are worth up to $7000. We pay instant cash at the time of the removal. Car Wreckers Matamata buy and remove all model cars like Toyota, Honda, Ford, Holden, BMW, Nissan & More. Our car removal process is as easy as 1, 2. 3. Doesn't matter if it is a good car in running condition or a scrap car which is of no use we remove them all. Once you call us for a quote over the phone and give us the correct details then the price we say is what we honour. Our cash for cars and car removal services will pay cash anywhere around Matamata.
At Car Wreckers Matamata, we accept:
Scrap Cars
Wrecked 4×4
Used Trucks
Damaged Commercial Vehicles
Junk Vans
Accident Utes
Any make, model, age or condition is worth up to $7000 at Car Wreckers Matamata. And, all our car removals are free.
Why Choose Car Wreckers Matamata?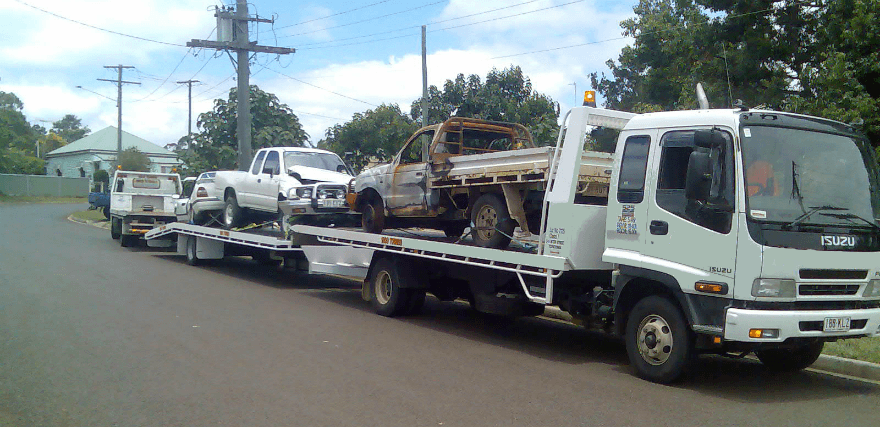 As a fully licensed used auto/car trader and wrecker, we are able to offer top cash for cars on all car removals. If you need more information about handing over number plates visit nzta.govt.nz.
Our company is one that is committed to our customers and the communities which we serve. Our staff consists of professional, experienced and qualified:
Our auto wreckers work 24 hours a day, seven days a week, including holidays. This is to ensure our customers have the best in vehicle removals.
When you choose us as your car removal company, you are provided with:
FREE Car Removals Waikato wide
24 Hour Car Removals
Accept ANY Make and Model
Accept ANY Age and Condition
Receive Instant Cash
Free, No Obligation Cash Offers
Car Removals to Any Town in Waikato
Remove Any Size Load
We are a leader in the Matamata community, offering fast, friendly and professional service that pays. Our free car removals are worth up to $7000.
INSTANT CASH FOR CARS

At Car Wreckers Matamata, we accept all makes and models of any age and condition.
Toyota? Okay!
Ford? Okay!
Mitsubishi? Okay!
Mazda? Okay!
Suzuki? Okay!
Subaru? Okay!
Honda? Okay!
Subaru? Okay!
Lexus? Okay!
Mercedes? Okay!
Holden? Okay!
Just contact us for an instant cash offer.
OUR CASH FOR CARS SYSTEM WORK?
At Car Wreckers Matamata, we are a licensed auto wrecker and trader that puts cash in your pocket. Each vehicle removal we perform is worth up to $7000. Our instant cash for cars system is one that is simple and works something like this:
2. Should you like our offer, then we'll schedule an appointment.
3. We'll come to your location, with any necessary paperwork, and remove your vehicle at no cost.
4. Before we leave, we'll put the cash offer in your hand.
The entire system is one that is easy and convenient and never a hassle. We perform all the work, including loading, so you just collect the cash.
OUR COMMITMENT
Car Wreckers Matamata is committed to the community we serve and the vehicle owners in the community. It is our commitment to bring our customers up to $7000 on each car removal we perform. As a business owner with concern about the community, it is our practice to ensure each auto disposal we perform green vehicle disposals. We implement this practice by recycling, reusing and reselling all parts and metal of the vehicles. This is a practice that allows us to offer top dollar on our car removals in Hamilton.
Our dedication is to our customers and the community in which they reside and work. This is why it is our objective to offer free car removals that are eco-friendly and pay up to $7000.
Our car removals are performed 24 hours a day, 365 days a year. Just give us a call and we'll quickly schedule a FREE car removal that pays instant cash. We remove all size and shape vehicles, including entire car collection. We can be to your location as soon as this afternoon. We have branches all over Australia in Major cities. In Matamata If you looking for cash for cars visit Car Wreckers Matamata. In Tauranga If you have an unwanted car then we buy cars for cash is one of the premier companies.