Daihatsu Wreckers Hamilton, Waikato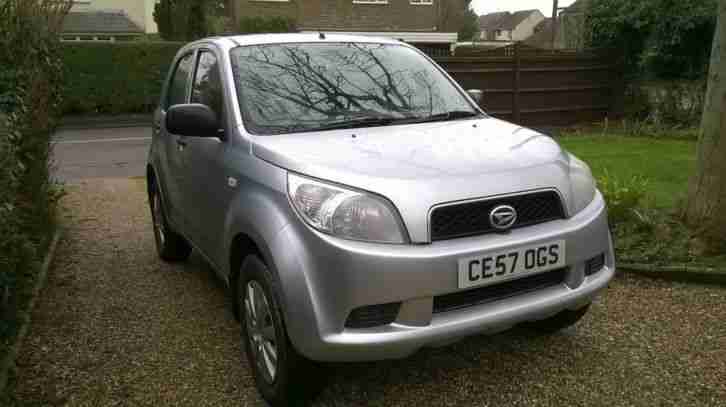 As we love to go online in every sphere of life, it is quite predictable that you will search online to find trusted  Hamilton car wreckers from where you can buy the Daihatsu car parts safely. You have come to the right place! Here you will find quality Daihatsu parts for a large range of models at very reasonable prices.
Daihatsu Recyclers Hamilton is your one-stop-shop for all your Daihatsu Parts. You will find Daihatsu Parts for your Daihatsu Sirion Daihatsu Applause, Daihatsu Charade, Daihatsu Rocky, Daihatsu Terios, Daihatsu Delta, Daihatsu Cuore, Daihatsu Move, Daihatsu Mira, Daihatsu Hi-Jet, Daihatsu Scat and Daihatsu Pyzar. No matter who you are, you can get reliable Daihatsu parts at amazingly low prices with the knowledge that you will be supplied with near new Daihatsu Parts, or if you prefer new Daihatsu Parts at a dearer price.
Used Car Parts for Daihatsu
Our aim is to supply you the Daihatsu part that you require. If we do not have a quality used part in stock in our extensive work shop and ware house then we will either find out who can supply you through our New Zealand network of Daihatsu wreckers or we will obtain a new part at our discounted prices.
Daihatsu Recyclers was started when we saw a need in the market for quality second hand Daihatsu parts. We have a range of models in our yard from L80's and G11 Charades to the J101 Terios. Our goal is to provide fast and efficient service to all our customers and our friendly staff are always happy to answer any queries you have and supply you the right parts at the right price.
As trusted motor wreckers we disassemble used car parts from a variety of sources. Once dismantling is completed defective parts are sold as scrap while only the best parts are regenerated to be sold as second-hand car parts. Thus you can feel confident that only usable car spares are offered for sale at Daihatsu Recyclers. From steering to engines you can find anything you require with our all-encompassing offerings.
We stock an extensive range of Daihatsu models from 1985 to current – Charade, Mira, Sirion, YRV, Applause, Move, Storia, Pyzar, Rocky 4×4, Terios 4×4.