Sell your scrap car for cash in Hamilton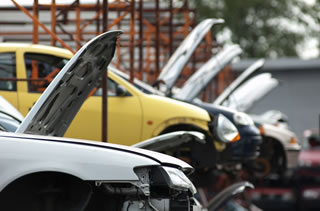 We pay some of the best prices for Scrap Car for Cash Hamilton. We also offer a convenient free vehicle removal service.
Established in 2009, we are rapidly becoming one of the Waikato's premier car scrappage and car disposal centres. If you have an old unwanted car to get rid of and you were thinking "Where is the best place to scrap my car in Hamilton?" you're in the right place.
Hamilton Scrap Car Collection
We will visit you at a time that suits you and collect your scrap car using either one of our tow trucks or our Hiab truck which can collect up to four cars at a time and you can get paid some money for it.
All vehicle removals within Waikato region are free, we never charge a collection fee or any type of administration charge, so the price you are quoted is the amount that you will receive in your bank or in your hand (if your car has a valid WOF and you agree that it can be sold on).
We buy for WOF failures, written off cars, commercial scrap vehicles, lorries and camper vans. All with free collection and disposed of conveniently.
Scrap Car Quotes Hamilton, Waikato
The price of scrap fluctuates daily, so when you call one of our Waikato scrap cars for cash number, the quote you receive will be based on whatever the price of scrap is on that day. We monitor the different rates at the authorized treatment facilities up and down the north island on a daily basis, so when someone calls and says "I'd like to scrap my car in Hamilton!" we can give the best possible quote available at the time.
Scrap Car for Cash Hamilton
We work with a network of New Zealand scrap car agents that want to pay you cash for your old vehicle. Call Scrap Car for Cash Hamilton team now if you would like your car removed and you'd like to get some money. We will deal with all of the relevant NZTA paperwork on your behalf and issue you with a receipt of scrap.
Get in touch with your nearest branch: