Sell Your 4WD / 4×4 For Cash in Waikato
We buy all 4WD makes and models

4×4 Dismantlers Waikato buys all 4WD models from any vehicle manufacturer. We specialize in Japanese vehicles but also buy American and European 4WD / 4×4 vehicles.
Hamilton auto wrecker buys 4WD vehicles in any condition – running or not. If it's in working, road-legal condition, you can deliver it to our yard. If it's not running or not road-legal, our removal team will come to your property to pick up the vehicle.
If you're looking to sell a vehicle other than a 4WD, you can find more information on our cash for cars, cash for vans and cash for trucks services by fore-mentioned links.
Get up to $15,000 cash for your 4×4
That's right – even if your 4×4 is badly damaged or too worn out to drive, you can still sell it to us for cash. All you need to do is contact us to find out how much you can get for your vehicle.
4×4 / 4WD vehicles we regularly dismantle
Our 4×4 Dismantlers Waikato team regularly work with all types of four-wheel drive vehicles. The list contains some of the more common 4×4′s that we buy but we'll pay you for any type of vehicle.
Toyota Hilux
Toyota LandCruiser
Ford Territory
Mitsubishi Triton
Honda CR-V
Hyundai Santa Fe
Kia Sorento
Mitsubishi Pajero
Suzuki Grand Vitara
Nissan Navara
Volkswagen Toureg
Land Rover
4×4 Removals Waikato service areas
Our four-wheel drive wreckers service the whole of Waikato regionCambridge, (Huntly, Tauranga, Morrinsville, Te Kuiti, Coromandel,  Matamata, Whangamata, Ngaruawahia, Rotorua and Whangamata), offering free 4×4 removals. The map below shows the area that we regularly cover. If you have a 4×4 that you want to sell and you're based outside of this Waikato, just give us a call to see if we service your town.
4×4 Dismantlers Waikato: 4WD, Ute and SUV Used Parts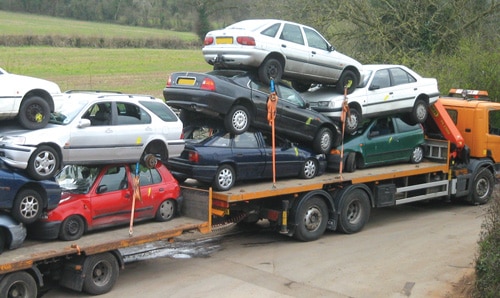 There are more than a few reasons why we are the leading 4×4 Dismantlers Waikato. It's not just our expert knowledge, extensive range, competitive pricing and complete buyer confidence that make us the most respected 4×4 Dismantlers Waikato; it's our passion for what we do.
We share your enthusiasm for all things 4WD and know our way around a variety of makes and models including LandRover, Audi, Mercedes, Volkswagen, Subaru, Hyundai, Suzuki, BMW, Toyota, Nissan, Honda, Isuzu, Mitsubishi, Mazda, Ford, Holden, Daihatsu and many more. It's our intimate knowledge of and interest in these vehicles that keep our customers coming back, confident they are always in safe hands for all their dismantling requirements.
Quality and affordability lie at the core of our beliefs. Located in Hamilton, we're part of a nationally integrated inventory system of parts which is supported by a New Zealand-wide courier network. You can rest assured that you've come to a reliable 4WD dismantler by taking advantage of our minimum 1-month parts guarantee. And don't forget the amount of money we'll save you – up to 80% off the new part price!