FAST CAR REMOVAL IN NAPIER & HASTINGS AREAS
When you're looking for Napier or Hastings car removals and auto wreckers to buy your vehicle, it can be hard to know who to choose. So, what makes Car Removal Napier Hastings services your best choice?

We are the leading auto wreckers and recyclers in the Central north island. We offer cash for scrap cars and Auto Wrecker specialises in unwanted car removals, car salvage removal, recycling of old cars and general scrap car recycling. We save you time and money! Note too that we handle the scrapping of all vehicles, we also are a car parts supplier.
Auto Wrecker is based in Hamilton and provides services for handling all types of scrap vehicles from Huntly to Hawke's Bay region including Napier, Hastings, Havelock North, Waipukurau, Waipawa, Haumoana, Wairoa…etc.
You make money by letting us take unwanted vehicles off your hands.
Auto recycling reduces greenhouse emissions and makes savings in energy consumption by reducing the extraction of natural resources.
What better motivation is there to receive cash? You benefit by disposing of all your unwanted vehicles in a responsible way that is good for your pocket and good for the planet.
The best cash for cars quotes
Car Removal Napier Hastings team understand that you want to get the best price for your vehicle so we aim to offer the best cash quotes in Hawke's Bay. We'll beat any genuine auto wreckers offer. Visit our Quotes page to get a quote online or call our car valuations team on 0800 31 41 42.
Same-day car removal services
Don't be kept waiting when you want that old vehicle removed! We aim to provide same-day car removal for inquiries that are placed in the morning. Any time we can't pick up a vehicle on the same day, we always aim for next day removal.
Help with the cancel of registration/ownership change
To make the process of selling your car easy and stress-free, an Auto Wrecker is the leading auto wreckers in Hawke's Bay for helping with the paperwork involved with the change of ownership or plate cancellation. There is info on NZTA about what is involved with selling a car and you can always contact our Car Removal Napier Hastings team if you have any questions.
Servicing all of Hawke's Bay Region
We offer our Car Removal Napier Hastings services right throughout the whole of the Hawke's Bay region:
Napier, Hastings, Havelock North, Waipukurau,
Waipawa, Haumoana, Wairoa, Whakatu
We buy cars, 4WD's

, trucks

& more…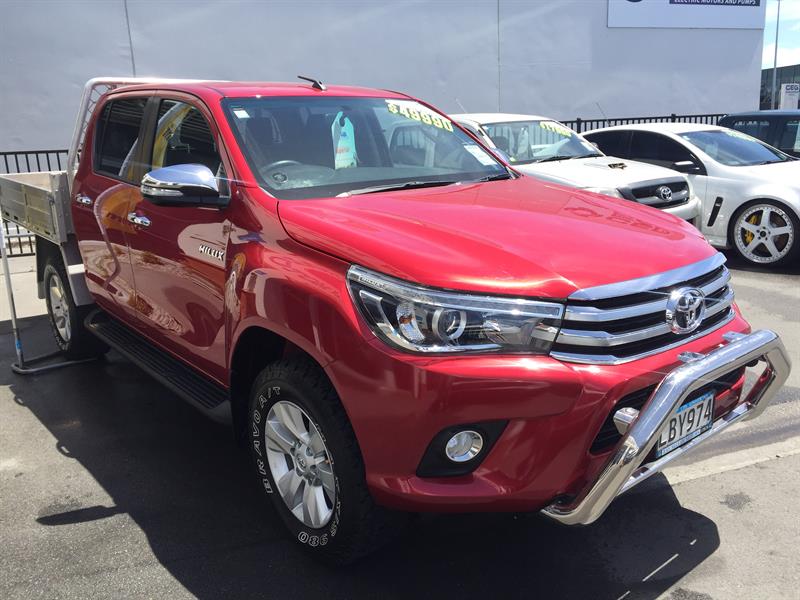 We'll buy just about any type of vehicle that you're looking to sell. Need Car Removal Napier, Hastings to get rid of a van or commercial truck? We'll take it! Want to sell your truck for cash? We've got you covered! You can read more about our 4×4 wrecking, van wrecking, and truck wrecking services or call us on 0800 31 41 42 if you have any questions.
The experienced & friendly team of wreckers
Our team are experienced in the auto wrecking industry and know what it takes to make the whole process easy for you. From the initial cash for cars quote to arriving to remove your vehicle, you can expect us to be friendly and helpful. If you ever have questions for us, please feel free to call on 0800 31 41 42.
Once you've called Car Removal Napier Hastings, have some general information ready, such as the make, model, mileage, registration and etc. To increase the efficiency please also find the registration and VIN number which contains vast information on the vehicle.
Used Car Parts for all major brands, make and models
Auto Wrecker is selling parts for most of the major brands just a few to mention:
Doesn't make a difference what's your area in Hawke's Bay, we arrange freight for Used CarParts to all rural areas of Hawke's Bay region.